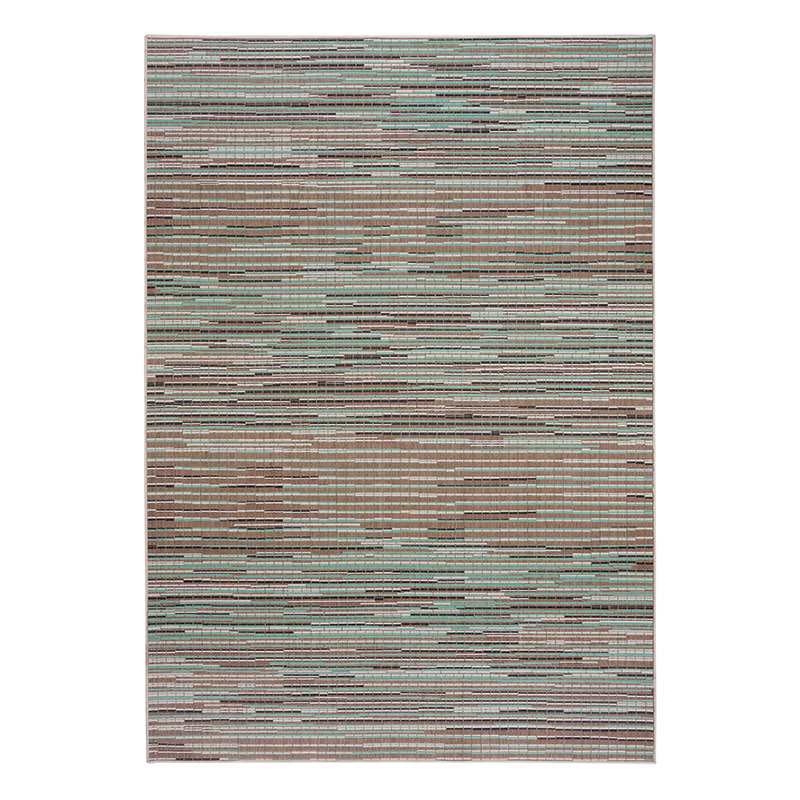 Bluff Striation Indoor/Outdoor Rug
Bluff Striation Indoor/Outdoor Rug
Product Overview
Striated in natural earth tones, our reversible rug is a just-right pick for indoor spaces as well as open-air living. It's woven of olefin, a performance fiber known its strength, colorfastness and durability, as well as its resistance to water, stains and sunlight.
Product Details
Woven of 100% olefin
Great for indoor and outdoor spaces
Resistant to water, staining, mildew and sunlight
Fully reverses for twice the look and wear
Pile Height: 0.25 in.
Imported
Size Information
3 ft. 11 in. x 5 ft. 6 in. +.25 in. H.
5 ft. 3 in. x 7 ft. 6 in. +.25 in. H.
6 ft. 7 in. x 9 ft. 10 in. +.25 in. H.
7 ft. 10 in. x 11 ft. +.25 in. H.
Care Instructions
Spot clean
Blot spills with a clean, white absorbent cloth or paper towel. Never rub a spill; rubbing forces the spill deeper in to the fibers
Remove any solids using a spoon or a blunt knife. Always work from the edge of the stain inward, and scrape in the direction of the pile whenever possible