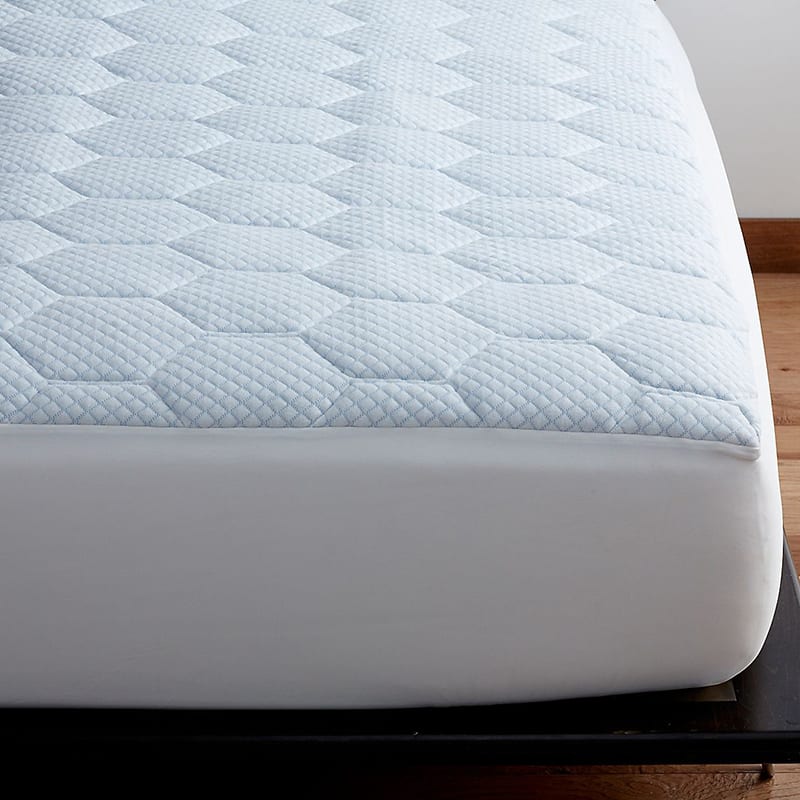 Cooling Gel Memory Foam Mattress Pad
Cooling
Cooling Gel Memory Foam Mattress Pad
Product Overview
Memory foam mattress pad.
Features a breathable circular knit fabric top with cooling gel and a supportive memory foam base layer.
Memory foam mattress toppers add therapeutic pressure point relief to any mattress, molding to the shape of your body to provide the ultimate in support.
Cooling gel regulates body temperature for a refreshing night's sleep.
Fits mattresses up to 22" deep.
Machine Wash Cold. Tumble Dry Low. Do Not Bleach.
Imported.
Wake up refreshed. An ideal choice for warm sleepers, this state-of-the-art mattress pad provides the best of both worlds: It combines the therapeutic, pressure-relieving support of premium density memory foam with the cooling comfort of a breathable gel top. Designed to mold to your body's contours while regulating your body temperature for a more restful night, this memory foam mattress pad is so comfortable, you'll wonder how you ever slept without it!