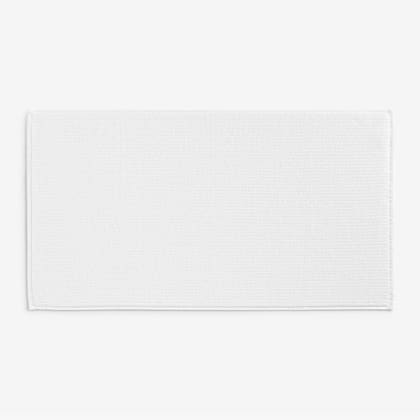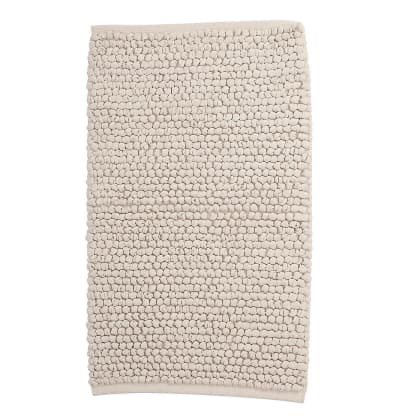 Plush Bath Mats & Shower Rugs
Woven with loops of thick and absorbent cotton, our bathroom mats and shower rugs are fabulously plush and absorbent enough to keep your floor dry and prevent bathroom slippage. Add the finishing touch to your decor with a high-quality bathroom rug. Coordinate with your color scheme: Our collection includes bold jewel tones, vibrant shades, and subtle neutral hues. Add a little extra pop with striped, zig-zag, or geometric patterns, or include some texture with chunky looped pile construction. For an eco-friendly option, explore organic cotton bath mats and rugs or quick-dry bath mats crafted from Micro Cotton®. Whether you're looking to completely update your bathroom decor or just add an accent piece, we have what you need to transform your space into a relaxing retreat.
Bath Mats & Rugs Q&A
---
Bath rugs and mats made from natural fibers like cotton are soft, absorbent, and quick-drying, so they're ideal for use in bathrooms.
---
Bath rugs and mats often come in varying sizes including 17 by 24 inch, 21 by 34 inch, 30 by 50 inch, and 24 by 40 inch, with contour rug options also available. Not all sizes are available in every style.
---
Our cotton bath rugs and mats can be cleaned easily in the washing machine and dryer. Hang your bath mat to dry between uses to keep it fresh until laundry day.
---
A bath mat is often used as an absorbent, quick-drying floor covering that soaks up moisture and may include an anti-slip backing, while a bath rug provides many of the same qualities with a softer, plush surface.
---