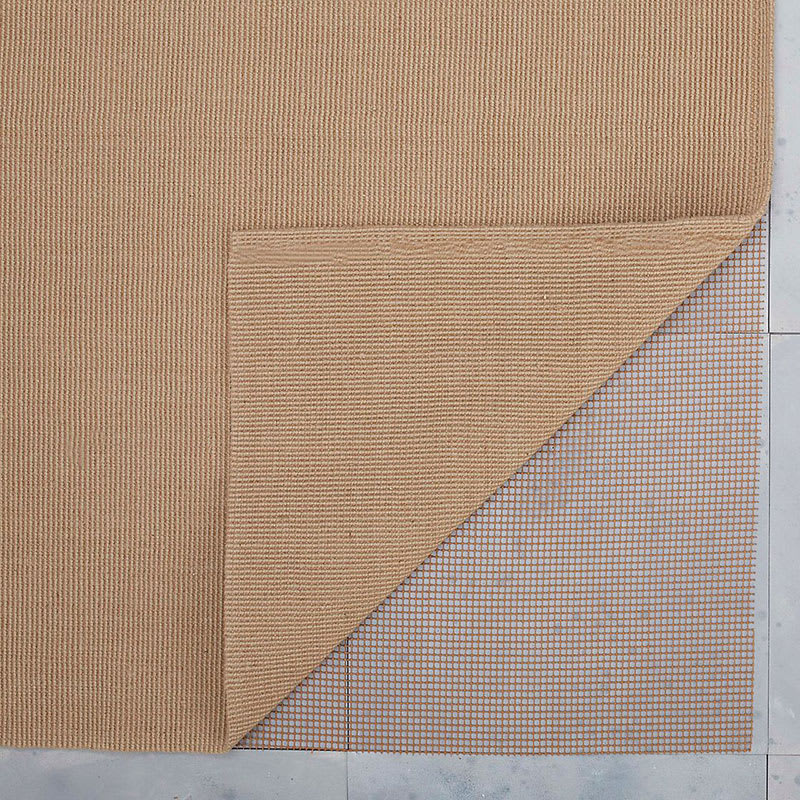 Outdoor Rug Grip
Outdoor Rug Grip
Item#
UM70-1.8x3.4-NATURAL
Product Overview
Rug pad designed as a layer between an outdoor area rug and a flat outdoor surface.
Provides a nonskid layer between an outdoor area rug and your outdoor floor.
Helps to keep rugs smooth and flat.
Antimicrobial properties inhibit the growth of odor-causing bacteria, mold, and mildew.
Our outdoor rug grip keeps your patio or backyard rug firmly in place, so it's skid-free -- and safer. The open weave construction allows maximum air circulation, so moisture wicks away faster. Additionally, the outdoor rug grip has been specially treated to prevent the growth of mold and mildew, ensuring cleanliness and freshness, and prolonging the life of your outdoor rug.
Item# UM70-1.8x3.4-NATURAL